Special Offer for wimlink readers!
Sharon Feder, COO of Mashable has extended a special offer to Wimlink members for their upcoming conference, Mashable Connect, which takes place at Walt Disney World in Orlando, FL May 3 - 5, 2012.

Mashable Connect 2012 will feature premier speakers who will provide insight into the technologies and trends that are shaping the next era of digital innovation (including some incredible women!). Tickets are all inclusive of hotel accommodations at the beautiful Contemporary Resort, meals, special activities, content sessions and airport transportation. It's definitely one of the Mashable highlights of the year.

Go to http://mashable.com/connect/ for more information. Or visit http://mashableconnect2012.eventbrite.com/ to buy tickets. Enter "wimlinkconnect" as the promotional code.
Past Events
Leadership Salon Series Part 2
Advancing Women: Leadership Confidence and Negotiation
March 29th, 6pm IAB
116 E 27th St # 7, New York, NY
What do you need to negotiate?
In this exciting event, inspiring and accomplished women leaders share what they know about leadership confidence, and how to use the best techniques and tools to negotiate for what you want in your business and in your career.


About our speakers
Laurel Touby

Founder and SVP, Mediabistro.com

Founded
Mediabistro
, the largest online community of online journalists in the late nineties. In 2007, she sold Mediabistro to Jupitermedia for $23 million.
Contributing writer for BusinessWeek, Glamour, Travel & Leisure and New York.
Tania Lynn Partner, Deloitte


(headshot and bio coming!) Additional speakers TBD.
Event is co-hosted by Yao Hui Huang (Hatchery), Ji Eun (Jamie) Lee (Tipping Point Partners) and Tania Yuki (Wimlink)
Pipeline Fellowship Opens Call for Applications for Spring 2012 Pitch Summit Series
Women social entrepreneurs invited to pitch for a chance to secure US$50k investment.
New York, November 14, 2011 // -- The Pipeline Fellowship, which trains women philanthropists to become angel investors, has opened a call for applications from women social entrepreneurs interested in presenting their businesses to its Boston and NYC Pipeline Fellows.
Women-led startups will present to investors who "get" their social mission, as well as their for-profit business structure, and will have the opportunity to secure an investment (up to US$50k) by the Pipeline Fellows.
In order to be eligible, each business must meet the following criteria: (1) must be at least co-owned and co-founded by a woman, (2) must have a for-profit legal structure, and (3) must demonstrate a social and/or environmental mission.
Last year's Pitch Summit featured a wide range of women entrepreneurs looking to secure capital to take their companies to the next level. "I was so honored to be chosen to pitch my company to the Pipeline Fellowship. The fellows are a well rounded, diverse group of women who are truly interested in all of the businesses involved in the pitch process. It is refreshing to meet other business owners and observe as they pitch their businesses. The good feeling and support in the room was inspiring," says LeeAnn Piazzola, President of
DiaperBuds, LLC
.
Wickham Boyle, VP at
Just Shea
, adds, "The Pipeline Fellowship process was vital to us at Just Shea in our beta phase as it pushed and prodded us to raise our bar daily. The combination of other projects we saw during pitch sessions and the pithy comments and questions from the Pipeline Fellows provided a cauldron in which we perfected our business model and moved forward at a much quicker pace."
Approximately 8-10 businesses will be invited to present at each of the Pipeline Fellowship Pitch Summits. After a due diligence round, which will occur during the late spring, final investments will be made in early summer 2012. The company selected by each Pipeline Fellowship class (four in total) will secure an investment of US$50,000. In exchange for the investment, each Pipeline Fellowship class will receive equity and a board seat.
The Pipeline Fellowship will host four Pipeline Fellowship Pitch Summits in Spring 2012: one in Boston (February 24, 2012) and three in New York City (two on March 23, 2012 and one on March 30, 2012). Entrepreneurs will have the opportunity to apply to present at all four events.
Past Events:

November 17th, 6pm
IAB Offices
116 East 27th Street
8th Floor


New York

,

NY

10016
**

Special offer for wimlink readers

**
Promote this event via twitter and facebook with 50% discount code 'wimlink13' and receive complimentary registration as my guest ($40 value). Email me wimlinkNY (at) gmail.com for code.

Sample tweet: Women, learn to lead next Thurs nite w @taniayuki and Digitas pres, code 'wimlink13' for 50%off #wimlink RSVP here http://bit.ly/uDsW3X
Become a fan on facebook: www.facebook.com/wimlink

In this premier leadership event, inspiring and accomplished women executives share their stories of leadership and success. Our elite panelists include Joanne Zaiac – President of Digitas NY, Diane Oshin – Group Publisher All You / Cooking Lite for Time Inc., and Angela Leaney – EVP Brand Marketing for The World Famous Harlem Globetrotters. The panel will reveal their thoughts on leadership, strategies for breaking through to the next level, and ideas for leveraging both inner and outer strengths along the journey to achievement.

The audience will have the opportunity to learn from the panelists' collective experiences including how they met their goals, solved seemingly impossible challenges while continuing to push through and exceed expectations. There will be the opportunity to meet and speak with the panelists personally as well as network with like-minded women leaders across various industries and scopes.

About our Speakers

Joanne Zaiac
President, Digitas NY Region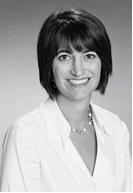 As President of the Digitas New York region, Joanne is responsible for driving the strategy and execution of Digitas services across the region's client base (including American Express, TIAA CREF, Kraft, Delta, and Samsung). She oversees the development and growth of the NY City, Stamford, CT and Altanta locations. During her tenure as President, she has driven significant expansion and growth of Digitas New York, adding several Fortune 500 clients and recruiting some of the industry's top talent. Joanne's career as an integrated marketer began in general advertising at Havas Dentsu Marsteller. She then spent 14 years in Direct Marketing at Wunderman Worldwide/Young & Rubicam. She joined Digitas in 1999 to gain more experience in digital marketing.


Joanne serves on the Board of Directors for Junior Achievement New York and on the Advisory Board for SheSpeaks.com. She was honored in 2011 by Advertising Women of NY (AWNY) and Working Mother Magazine as Advertising Working Mother of the Year. She is also an honored recipient of the Academy of Women Achiever's (YWCA) Women Achiever Award. Joanne graduated magna cum laude from Harvard University with a BA in History and Literature, and was elected to Phi Beta Kappa. She lives in Manhattan with her husband and three children.
Diane Oshin

Group Publisher/allyou & Cooking Light
Time Inc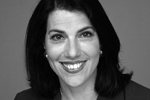 Diane Oshin, a 16-year Time Inc. veteran, has overseen the marketing and growth of women's content brands including ALL YOU, Parenting, Vogue
and
Woman's Day
. In 2004, she launched
ALL YOU
, focusing on the expanding market of value-driven consumers.
ALL YOU
has experienced exponential growth in print, digital and social media outlets, providing promotional and activation tools for the value-oriented shopper.
Oshin holds an MBA in marketing/finance from Columbia University and a BA from Tufts University.
Angela Leaney
EVP Brand Marketing
The World Famous Harlem Globetrotters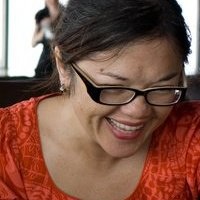 Leaney came to the World Famous Harlem Globetrotters from Newsweek, where she was CMO. She previously spent eight years at MTV Networks, where she was SVP Creative Director, for Nickelodeon's parents and preschool media. In her tenure there, she was responsible for brand strategy, image and promotional creative, helping to successfully launch and brand two new TV networks, launch one website, and re-launch the number one preschool TV network in the USA. From 1990-1999, Leaney worked as an account director and account planner at the London offices of advertising agencies in the BBDO, Chiat and Interpublic networks. In 1996, she joined Ogilvy & Mather London as an account planner and then in 1999, she moved to the agency's office in Los Angeles as Agency Partner and Head of Account Planning and Research.
Valia Glytsis
Leadership Expert and Executive Leadership Development Coach

As an executive leadership development coach and management consultant, Valia propels business leaders to reach their full potential across a wide array of business challenges and opportunities. From developing processes and strategy to enhancing personal balance and power, Valia guides her clients to transformational, meaningful, and long-lasting change. Her clients range across industry and scope from entrepreneurs in Real Estate and Retail to established business leaders in Financial Services and Manufacturing to world-renown brands.
Valia's passion for coaching is driven by 10 years of professional experience in marketing, management, and consulting with a focus on developing business strategy, generating licensing partnerships, leading interdisciplinary teams, and creating audience development and communications programs. In addition to executive coaching engagements, Valia offers leadership training seminars and speaking engagements on intuitive leadership and personal power in business.

The Evening's Agenda:
6pm – Doors open for pre-event drinks, snacks, and networking.

6:30pm - Opening remarks from event co-hosts Tania Yuki and Yao Huang.
Leadership expert Valia Glytsis introduces our key discussion themes as well as the changing face of women's leadership today and into 2012.

6:45 - 8:00pm - Leadership Lessons Learned followed by Q&A with Joanne Zaiac, Diane Oshin and Angela Leaney

8:00 - 8:45pm - Follow up Q&A, drinks, dessert and networking
Event co-hosts:
Yao Hui Huang
Founder of The Hatchery


Yao-Hui Huang is a highly entrepreneurial executive who works with businesses and startups in many industries with a focus on technology, helping them to grow their organizations in a market-smart and cost-effective way. Yao has started and run several companies in the technology, digital media, and venture space.
She is a Founder and Managing Director of The Hatchery, a venture collaboration organization with international reach bridging the gap between entrepreneurs and investors through resources, advisory, funding and building communities. She has had multiple successes as an entrepreneur and supports other companies in advisory and C level management roles. With greater and greater needs and access by entrepreneurs, The Hatchery was found.
Tania Yuki
Founder of wimlink and VP TV Advertiser Solutions, Visible World.
Tania is a digital media executive who began h
er career as a filmmaker and media attorney, and specialized in film finance and development as well as documentary and feature film productions. After working in film for several years however, she was seduced by digital and went on to run an online video content network as head of acquisitions and has also lead product management for comScore's Video Metrix, the world's leading online video ratings service. Currently, she runs the TV Ad Solutions group with TV ad targeting company Visible World. She has been hosting events for women with wimlink since founding at the start of 2008.


Here is what people are saying about previous wimlink events:
" This is a great platform for meeting several successful women in the industry. I highly recommend joining this group and attending the events. "
" Their topics are very relevant to today's technology scene and they do a great job of tailoring the events to both women entrepreneurs and women in web. "
For information about past events, visit our
meetup pag

e